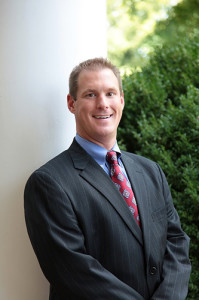 HSQ attorney Keith Slocum attended the National Association of Consumer Bankruptcy Attorney's (NACBA) Annual Convention held May 3-5, 2017 in Orlando, Florida.
Slocum also attended a pre-conference intensive workshop on student loan debt. The daylong session dealt with the different types of student loans, student loan programs and their respective implications in bankruptcy.
"The financial burden of student loans continues to be an escalating problem for men and women across the country," says Slocum. "This is evidenced from capital hill to the clients we serve here at Harlan, Slocum and Quillen in Columbia, Tennessee."
NACBA is the only national organization dedicated to serving the needs of consumer bankruptcy attorneys and protecting the rights of consumer debtors in bankruptcy. Formed in 1992, NACBA now has more than 4,000 members located in all 50 states and Puerto Rico.